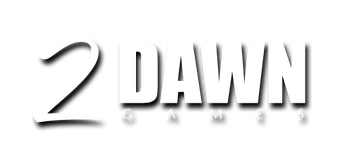 2 Dawn Games is the studio behind the upcoming Ravaged.
Established in 2009, 2 Dawn is dead set on bringing the fun back to games. Our team is made up of passionate gamers with AAA game development experience. We have worked on titles such as Battlefield, DesertCombat, Frontlines and more, but now we are ready to break some rules and make some games that bring the community together for some laugh out loud experiences.
Ad blocker interference detected!
Wikia is a free-to-use site that makes money from advertising. We have a modified experience for viewers using ad blockers

Wikia is not accessible if you've made further modifications. Remove the custom ad blocker rule(s) and the page will load as expected.